OFFERING/TITHE/SEED/PROJECT
All Donations
If you are writing a check, kindly use the church name as seen in the check sample below.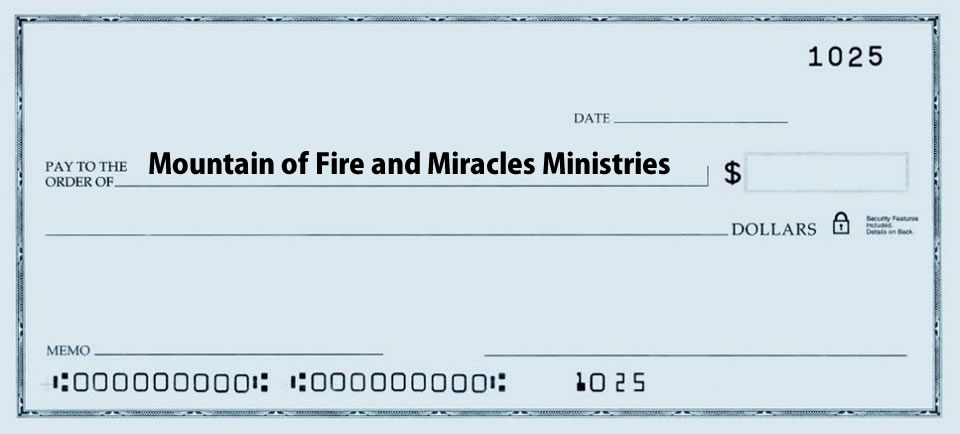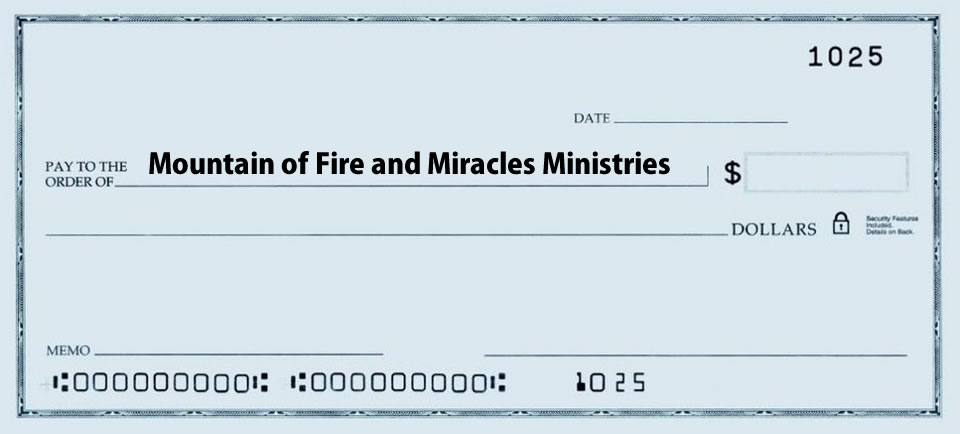 Perhaps God has been speaking to you about helping the less privileged. Nothing is too small in the kingdom. Your contributions no matter how great or small would be much appreciated.
We are a 501C3 non-profitable church organization and your donations are tax deductible.
"Give and it shall be given unto you good measure, pressed down, and shaken together, and running over, shall men give unto your bosom. For with the same measure that ye mete withal it shall be measure to you again". Mat. 6:38
You can be of assistance to members, non-members and people residing around the church community in the following areas:
Job opportunity
Apartments for rent
Businesses or programs that could benefit our brethren or the church
Grants
Professional enlightenment
Health programs
Means of transportation (used or brand new cars to aid transportation of members to church)
School supplies for kids
Food banks
Tracts & Bible supplies
Volunteers
Etc.