Mountain of Fire and Miracles Ministries is a full gospel ministry devoted to the Revival of Apostolic Signs, Holy Ghost fireworks and the unlimited demonstration of the power of God to deliver to the uttermost. Absolute holiness within and without as the greatest spiritual insecticide, and a required condition to make heaven is taught openly.
MFM is a do-it-yourself Gospel Ministry where your hands are trained to wage war and your fingers to do battle. We at MFM Great Deliverance Centre are committed to the missions/visions of Mountain of Fire and Miracles Ministries under our abled leader and General-Overseer, Dr Daniel K. Olukoya, called and anointed of the Lord for massive and explosive larger than life work.
Gathering Times
Sunday:9:00am – 12.00pm
Monday: Spiritual & Hospital Hour | 7:00pm – 8:30 pm
Tuesday: Breakthrough Clinic | 10:00am – 12:00pm
Wednesday: Revival Service/ Manna Water | 7:00pm – 8.30pm
Friday: Vigil (Except PMCH & Deliverance Weekend) | 11:00pm – 1:00am
OUR BELIEF
What We Believe
The Scriptures are the inspired Word of God; the only basis for our faith and fellowship.
The One True God, ETERNAL EXISTENT in three Persons. God The Father, God The Son and The Holy Spirit.
The fall and deprivation of mankind, necessitating redemption through the Blood of Jesus Christ.
The Salvation of Mankind is through the Redeeming Work of Jesus Christ and the Regenerative Work of the Holy Spirit. Sanctification is seen as an act of separation from that which is evil.
The Baptism of the Holy Spirit – Acts 2:4; 10:44 and 19:1-6.
We believe in Restitution for past wrongs where possible.
The Ordinance of the Church, ego the Lord's Supper and Water Baptism.
The Church Universal, both visible and invisible.
The Ministry, divinely called and scripturally ordained as that approved of Almighty God.
Divine healing as provided by the Lord Jesus Christ.
The Rapture ushering all believers into the Marriage Supper of the Lamb, and the second advent of the Lord Jesus Christ when He will physically land on the earth.
The Millennial Reign of Christ.
The Fire Judgment.
The New Heaven and Earth.
It's meaning
MFM Logo
• Purple Color: Royalty —The royal nature of the Almighty God

• Red Color: The Holy Spirit tongue of fire as recorded in the book of Acts 2:5-8

• White Color: Holiness, within and without

• Black Color: The mountain top

• The Circle: The spherical nature of the world wherein the end-time soldiers are expected to win souls.
People in the service
Our Team
calendar
Upcoming Events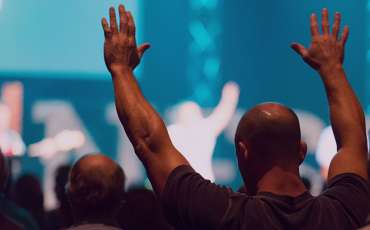 Sun, Oct 01
Sunday Worship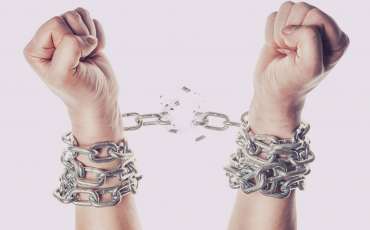 Sat, Oct 07
Power Must Change Hands